One of the best parts of putting together my studio and getting everything ready has been the quality time that I've gotten to spend with my very handy boyfriend. Q and I spent MLK weekend running back and forth to Walmart and Ikea, loading and unloading huge boxes and pieces of furniture, all while the poor thing was coming down with the flu. He's so dedicated =)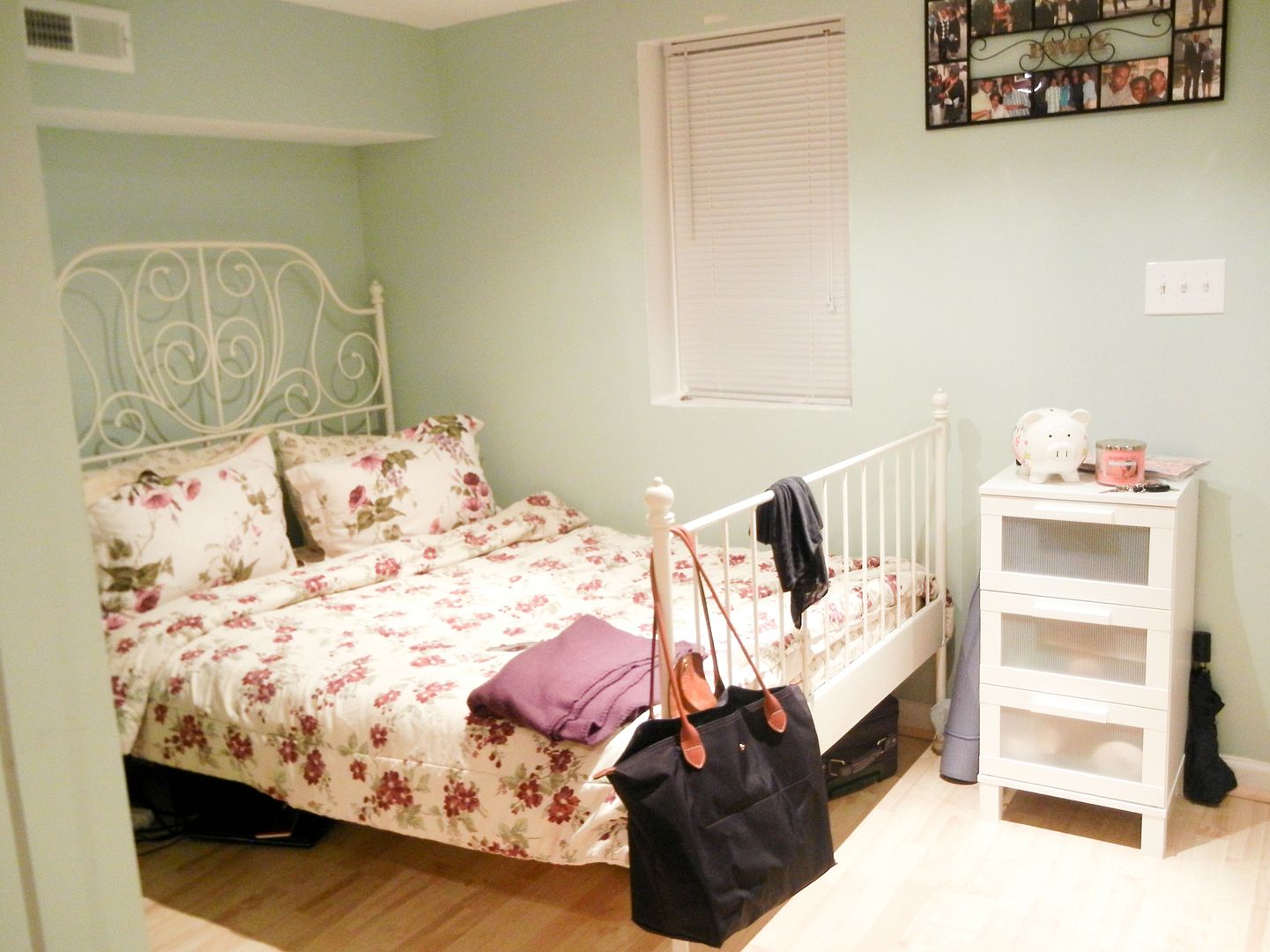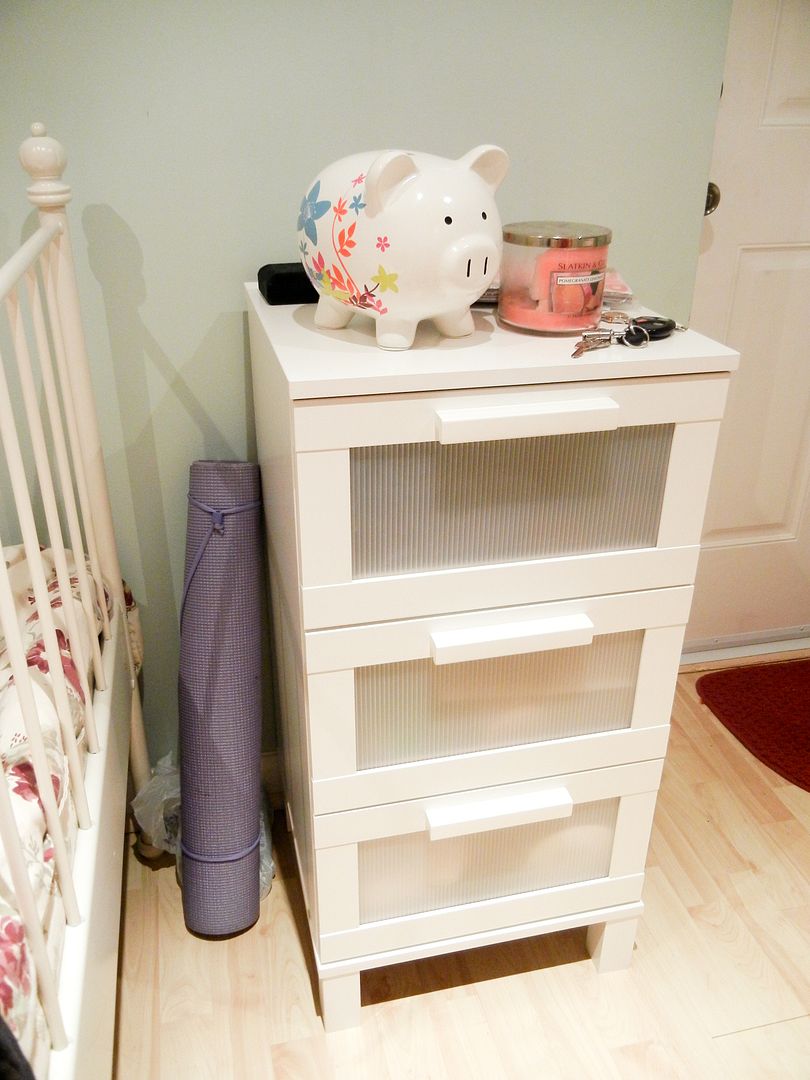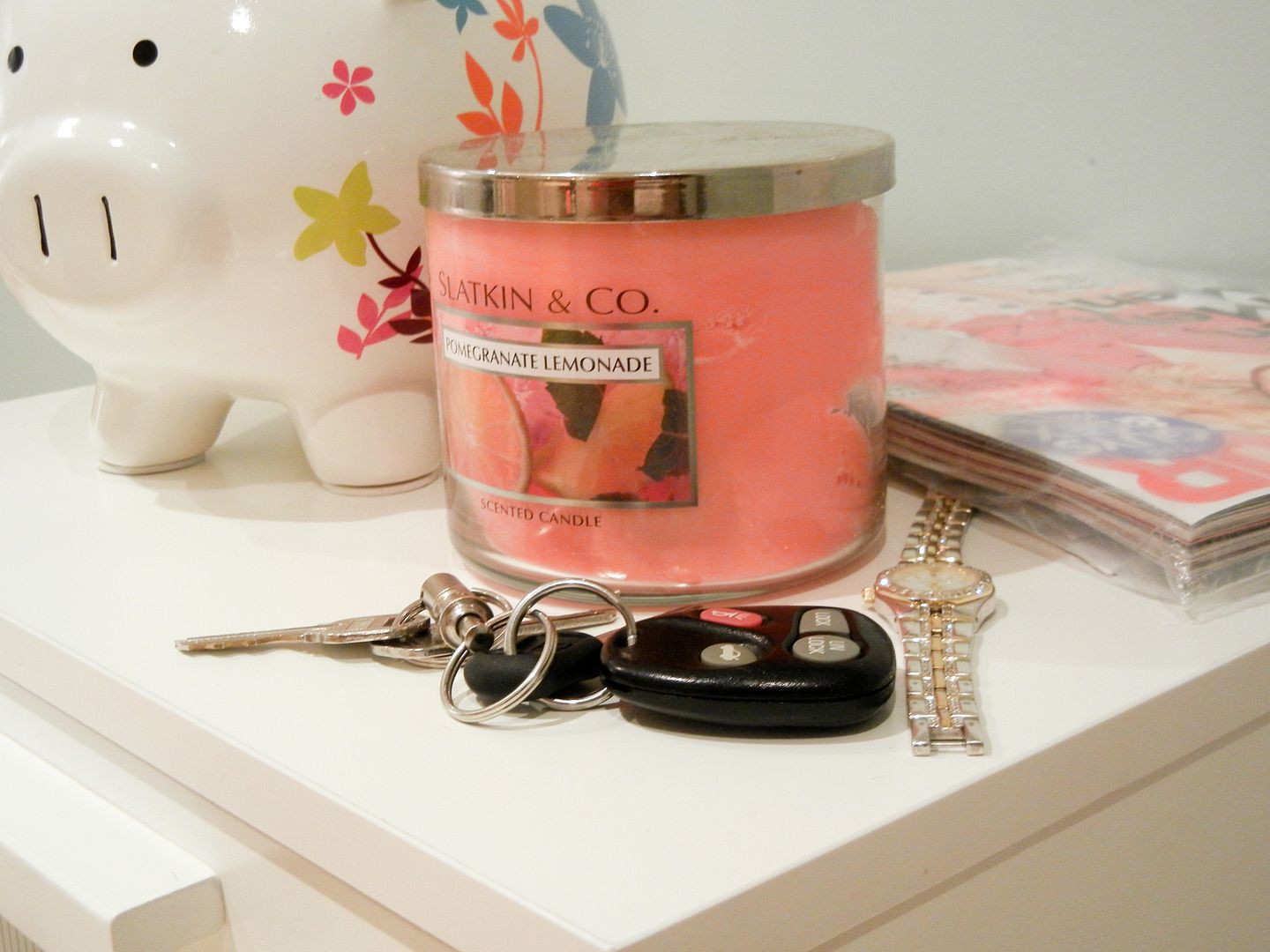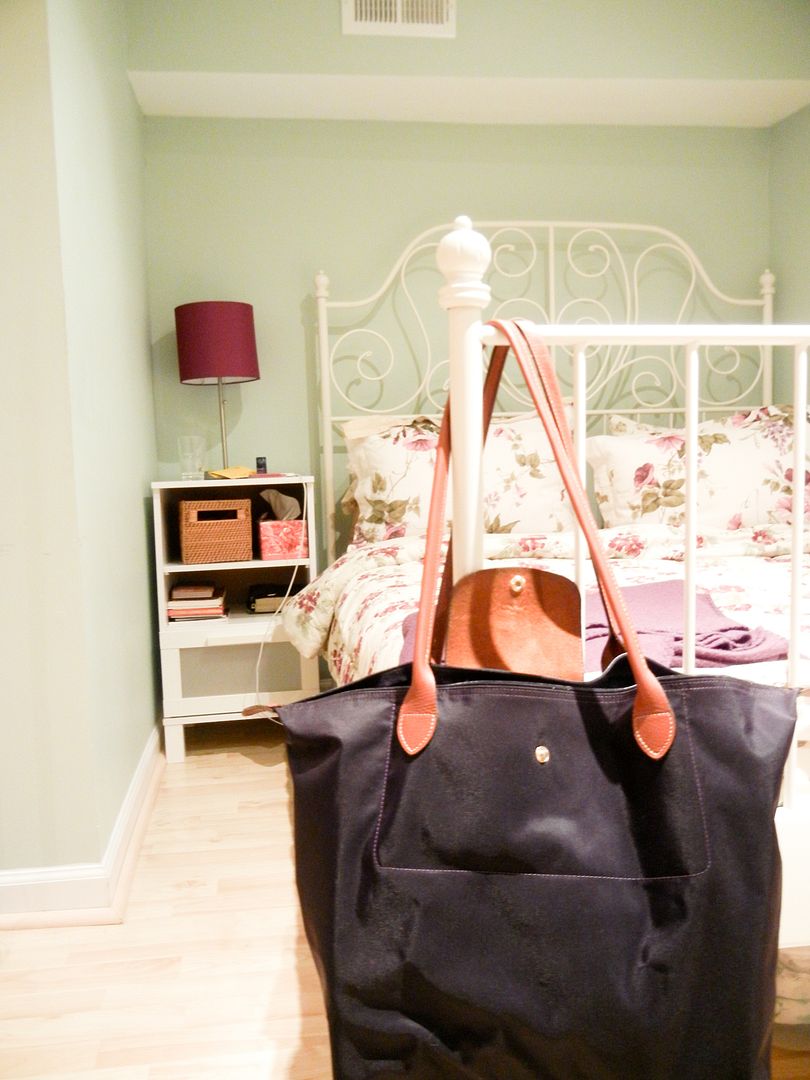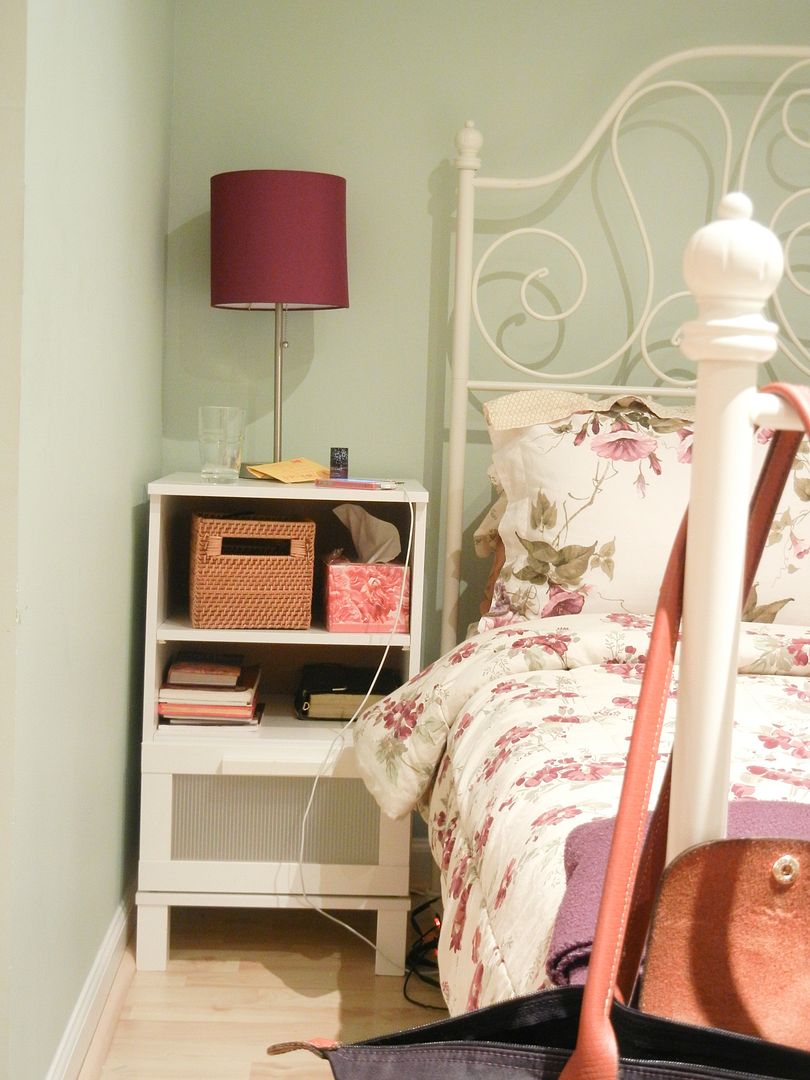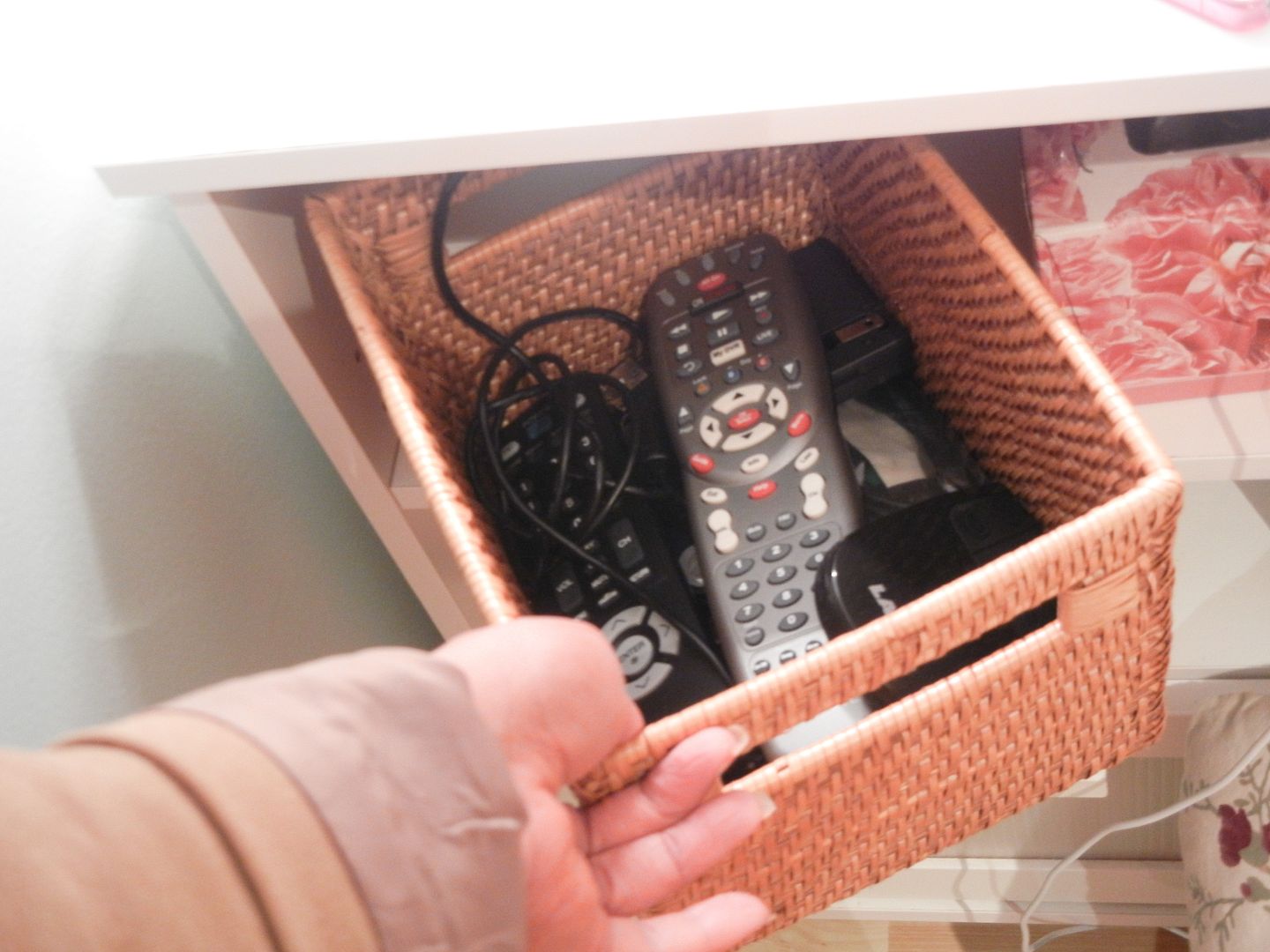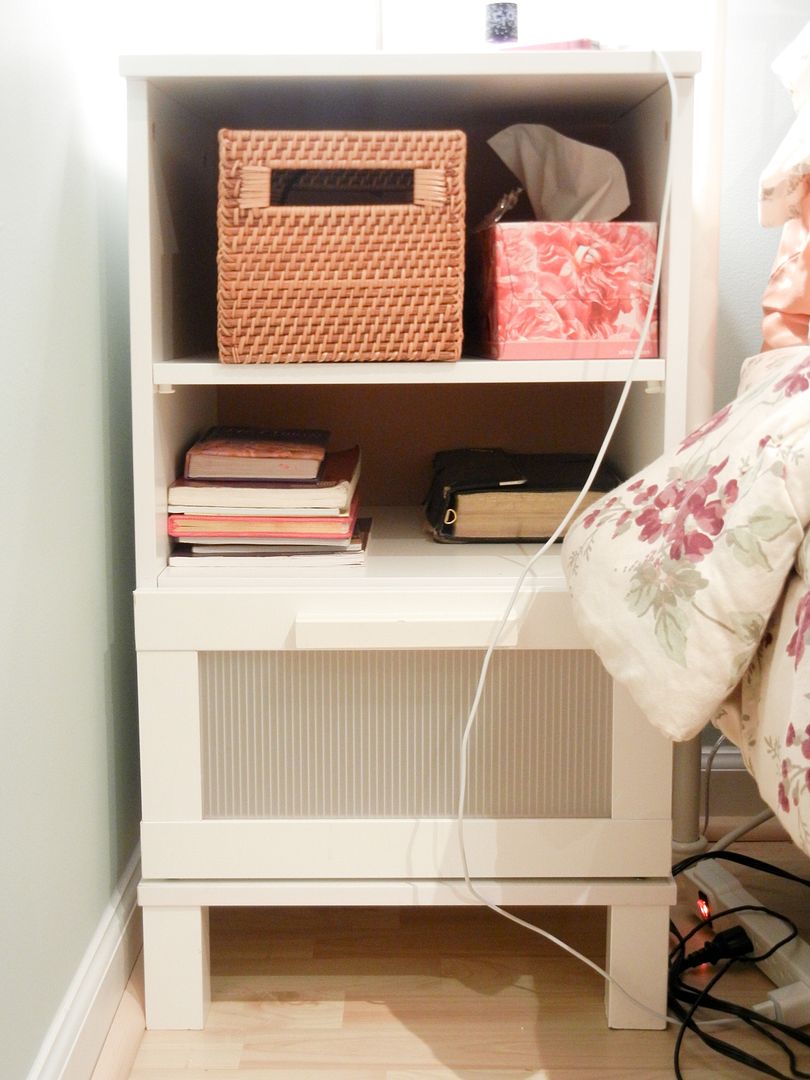 We went to Ikea to get another Aneboda nightstand. I put the one that was by the front door over by my bed, it holds my devotional books, remotes, and it's a space for my cell phone at night. The lamp is handy for when I want to read in bed. The other nightstand we put together is now by the front door. I keep house clothes and my satin scarves in the top drawer. The bottom drawers hold miscellaneous papers (including the instruction manuals for the stuff I just bought). I'm thinking of getting a plant for the top.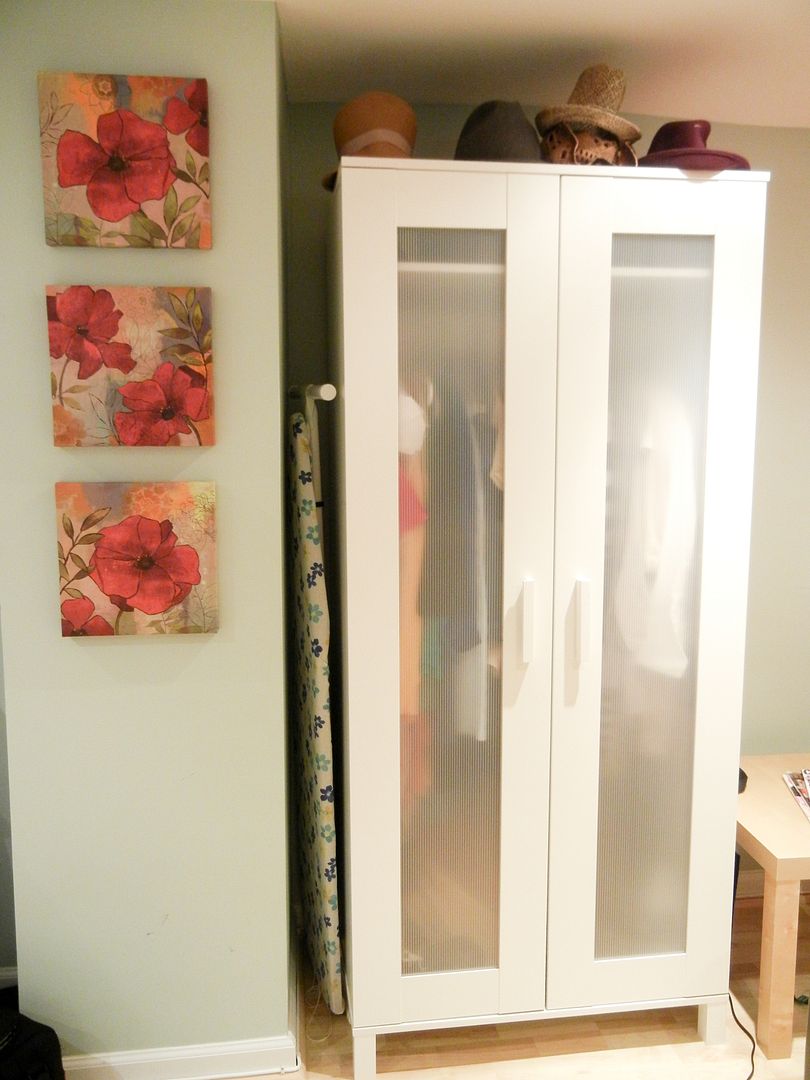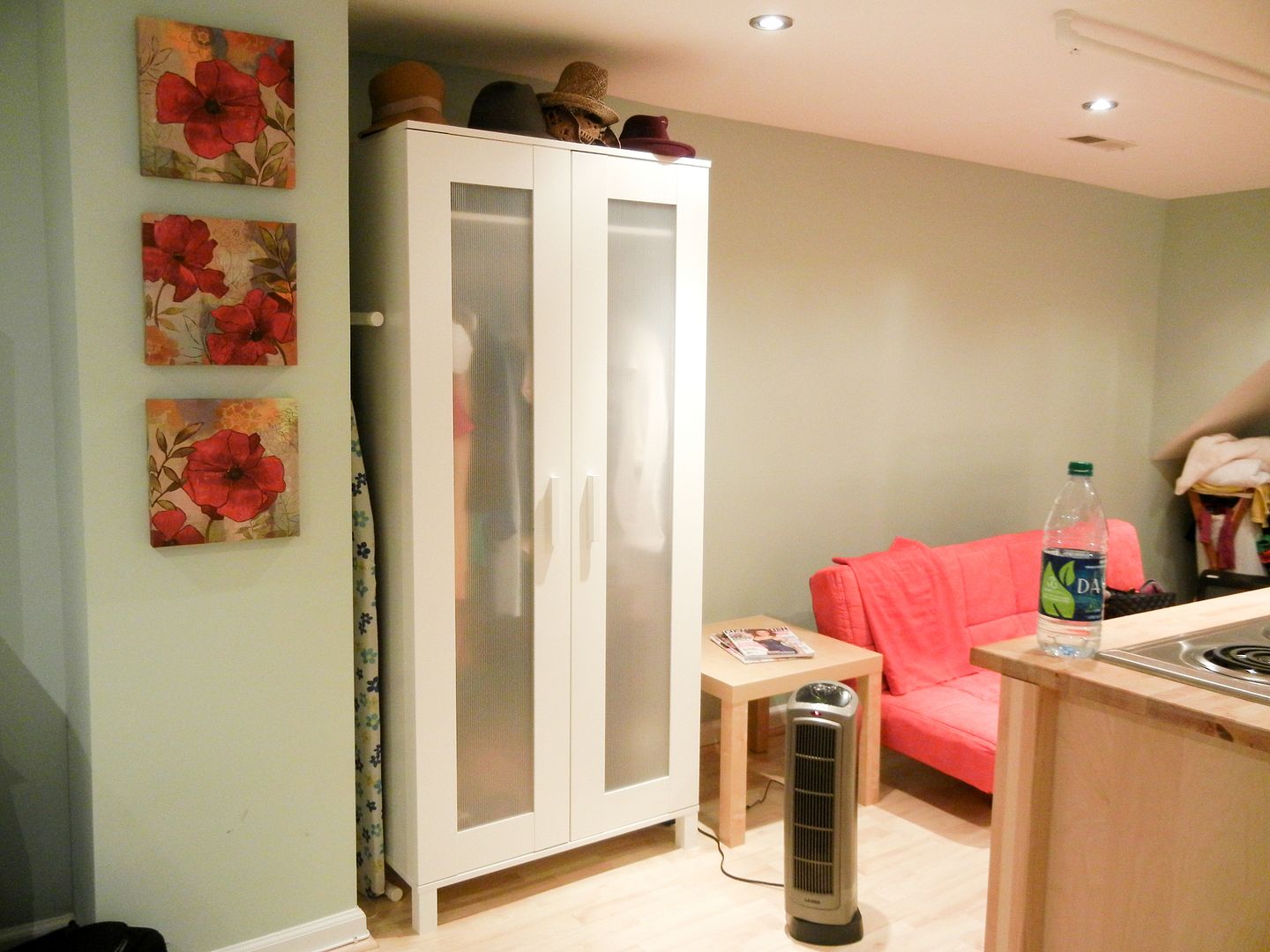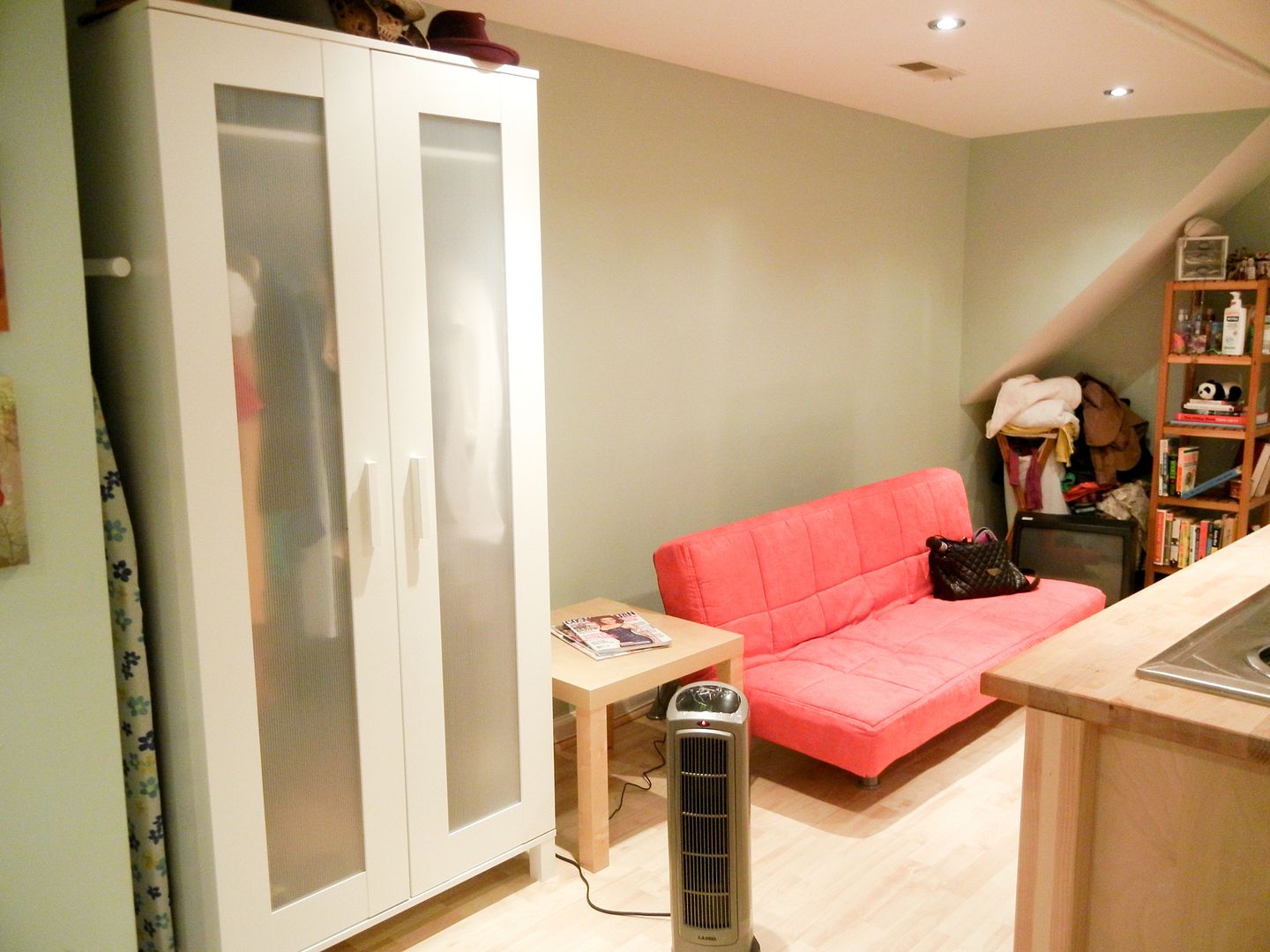 I also bought an Aneboda wardrobe to replace the temporary cloth one I'd bought at Walmart. It's not as big as the one I had, so I still utilize the small "closet" in the back of the apartment. I didn't really help Q put the wardrobe together at all (in my defense, I was cooking and washing dishes...lol we're a team). He did a great job.
I have OCD, so
I appreciate that all my furniture matches.
My futon wasn't supposed to arrive while Q was in town, but it came in early, which was great because Q took that job over as well. The futon is small, and sits low to the ground, but I have pretty low ceilings so it works. And it's red! I like the color scheme I have going here--white(furniture), mint (walls), and red (accents). Q suggested I get another Lack end table (from Ikea and super cheap) to put at the other end of the futon. Later I'll think of ways to decorate those tables and make them a little more interesting. Maybe I'll paint the tops?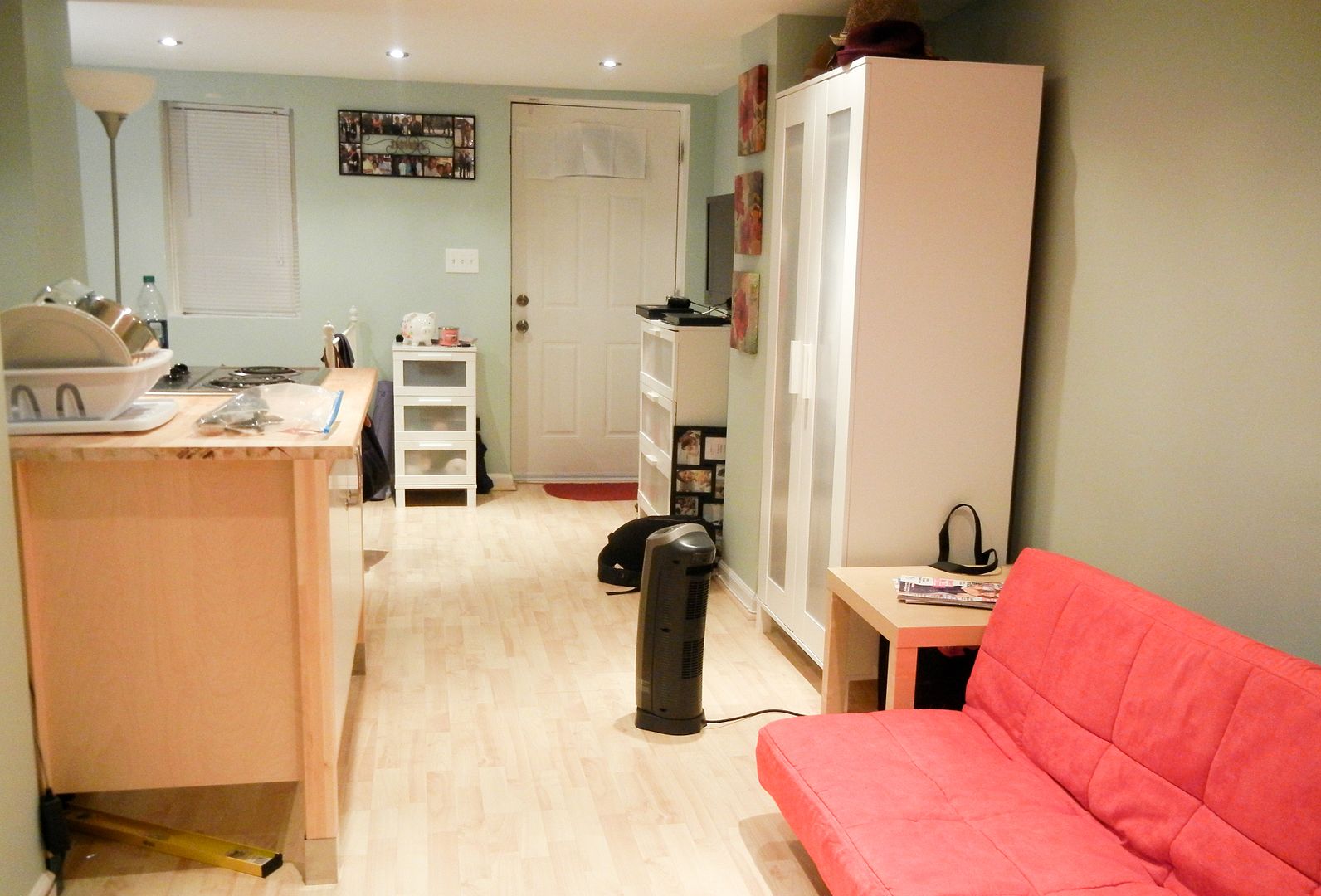 The front of the apartment.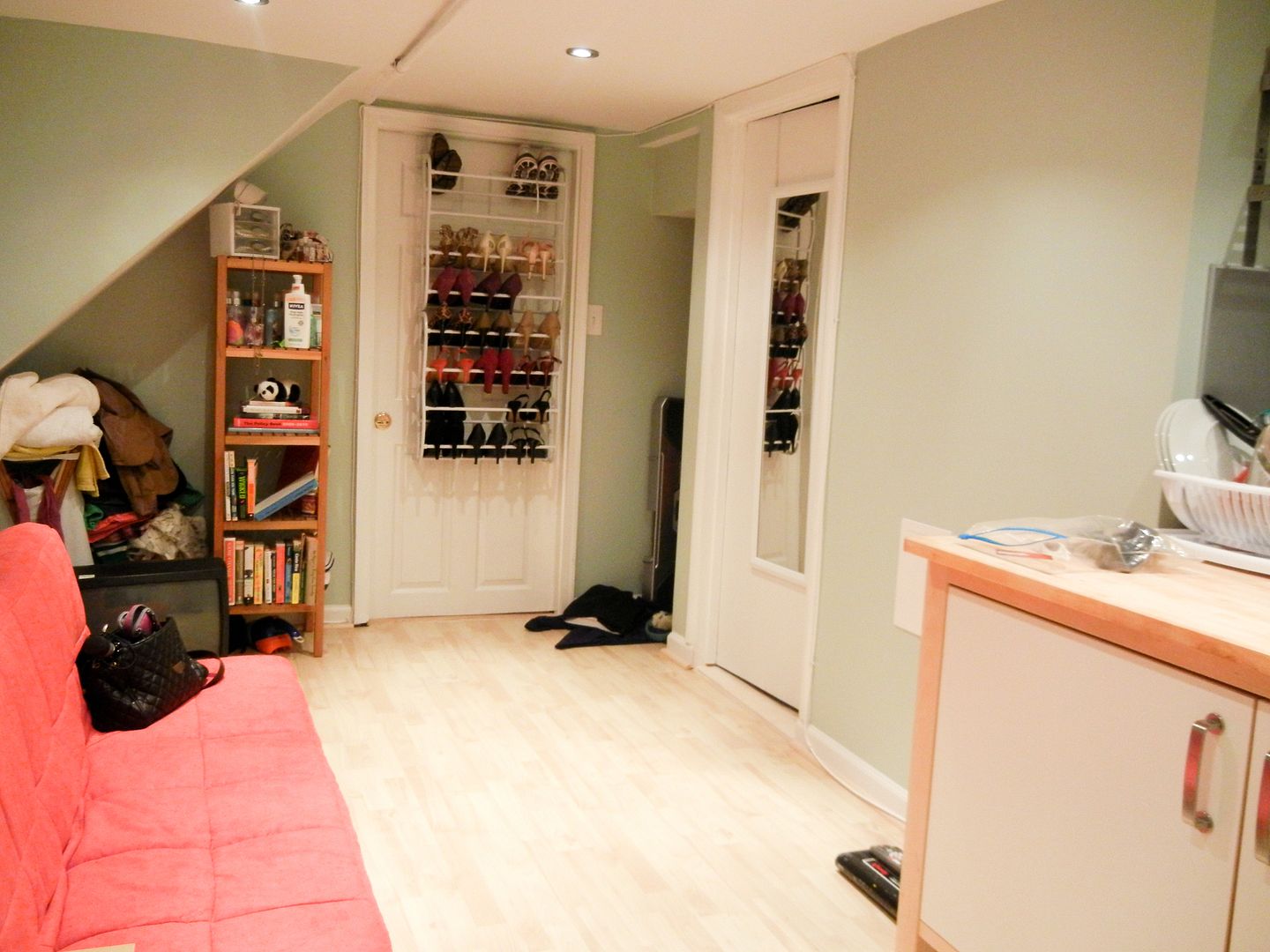 The back of the apartment.



Welp, all the boxes are gone, and my apartment is officially fully furnished! There are still a few projects that need to get done: Q was able to put up some blinds (ugh, I love him!) but I'm still stuck with college-ruled looseleaf paper on the front door. And I put up a pic of my family, but I have tons of frames to fill with photos. I still need another TV (the TV on my dresser belongs on the wall opposite the futon, so I need another, smaller TV to put on the dresser). I'm not in a rush to make any more large purchases though. Now I'll focus on decor and making the house feel like a home. It was fun getting everything set up and moved in. And I love that when I look at my blinds, or my vanity light in the bathroom, or my furniture, I automatically think of Q and the fun we had on those projects. It's like having a little piece of him with me even when I'm home alone =)
Little Miss Knight