When I put together my list of Thirty "Somethings," I cheated a little bit on one...low-key. I had already determined that I was going to live alone at this next stage in my life, and was looking for places, but I put it on the list anyway because it's something I've NEVER done. This is a huge deal to me! I think it should have happened much sooner, but God works in mysterious ways...
I now have a 300 sq.ft studio (tiny) in Northeast D.C. It's a very quiet street, which is nice. It is a basement apartment, but you'd never be able to guess because it gets so much light (from 1 small window! it's amazing). I was looking for apartments literally with days to go before my lease was up. I remember it was like 1:00 AM when I found the listing for the studio on Craigslist, and I sent an email right then. I got a call the next day and went to see it with checkbook and credit report in hand. I was approved that night (praise God)! Then I got right to moving.
The view from the front door.


The view from the back door.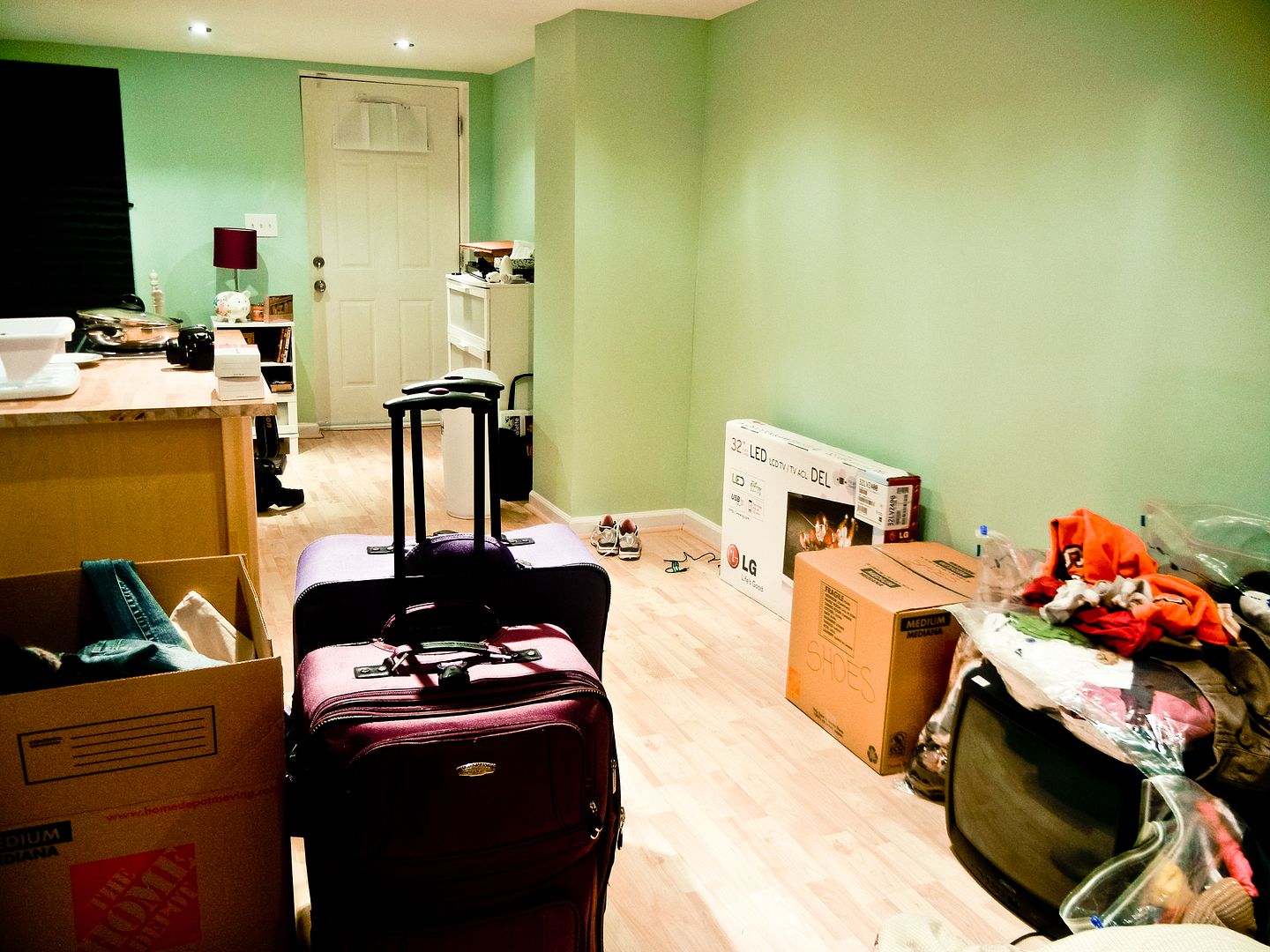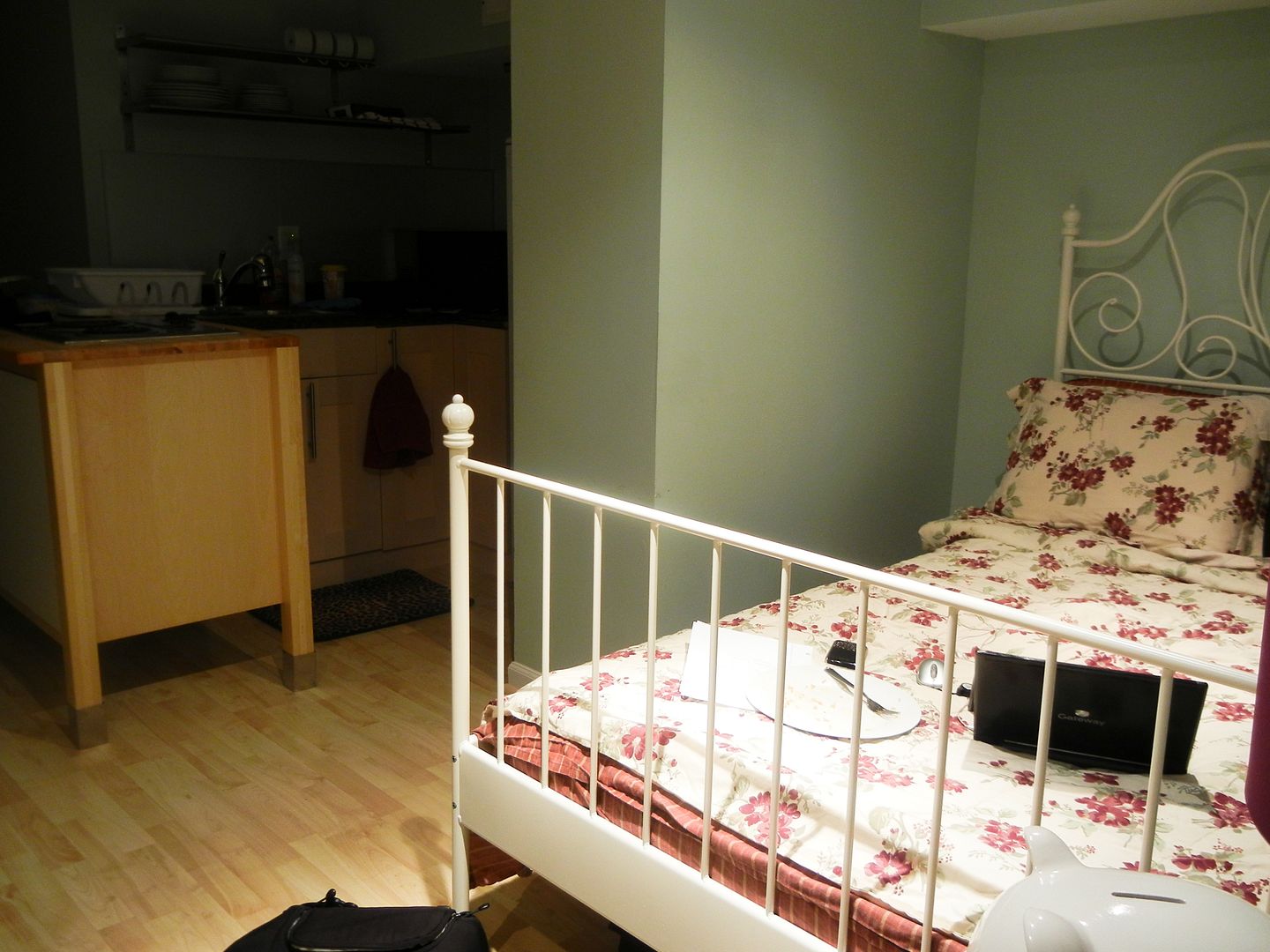 Told you...my apartment is tiny. But, it's really well-designed. The corridor shape makes it seem much more spacious than it is, and as you can see in the first picture, the "bedroom" is sectioned away from the rest of the living space, which again makes it feel bigger--it feels like there's more than one room. I'm even able to dim or completely turn off the lights in the "living room" while keeping the lights on in the "bedroom."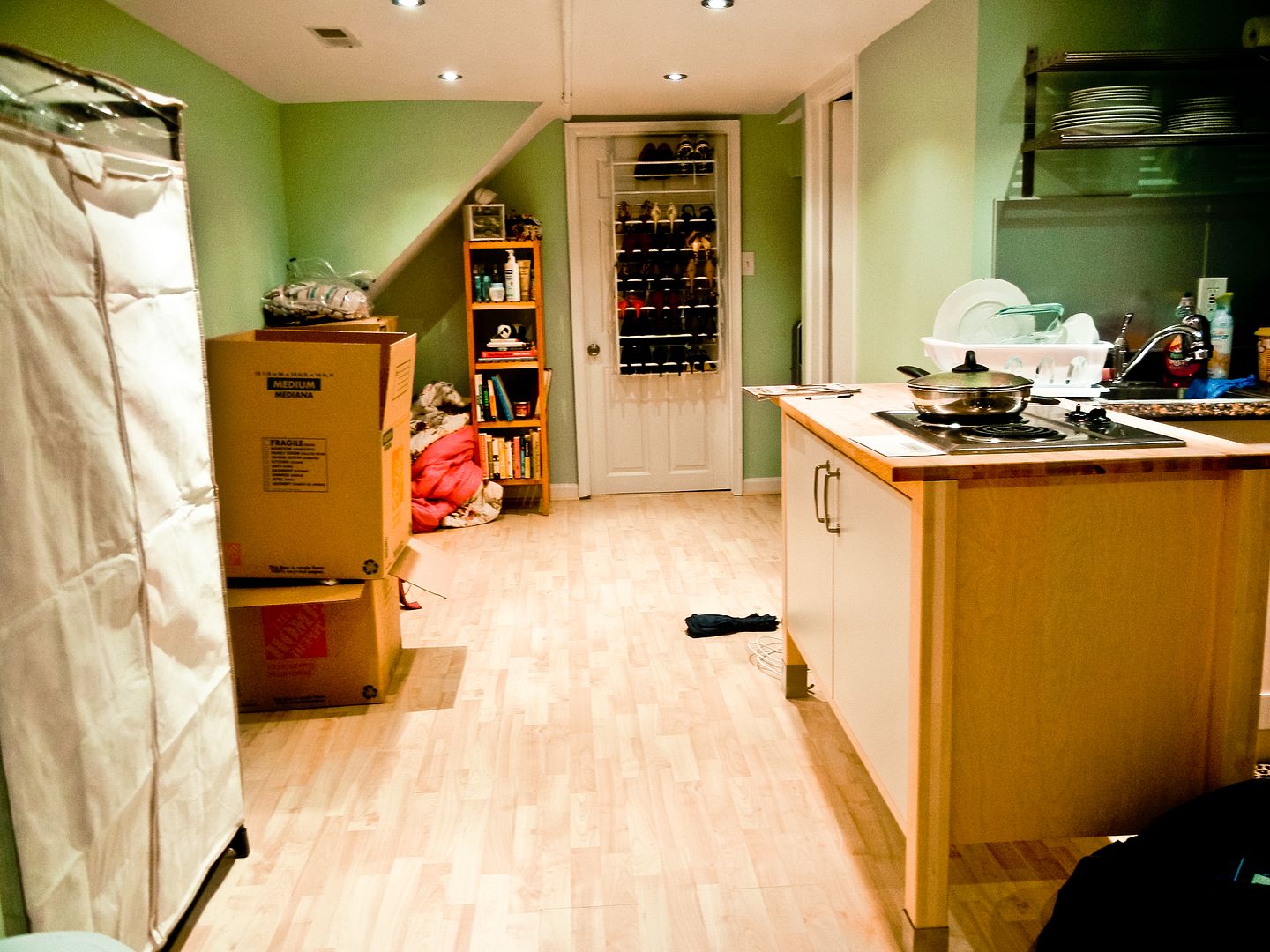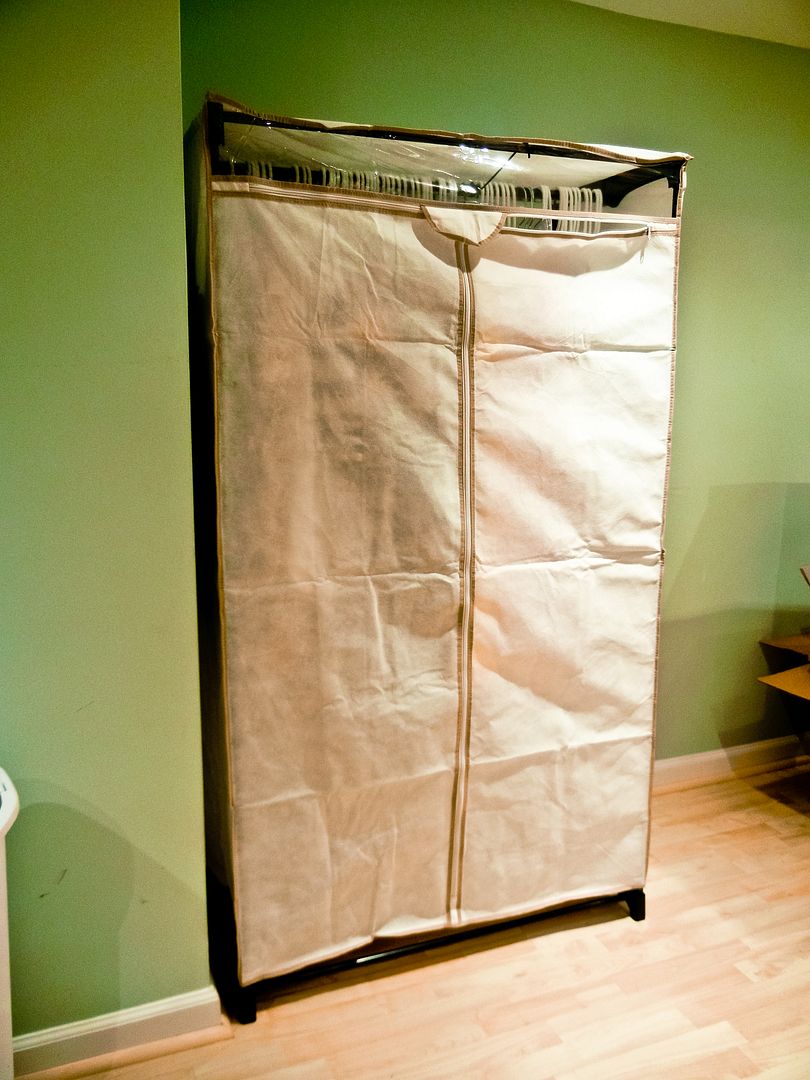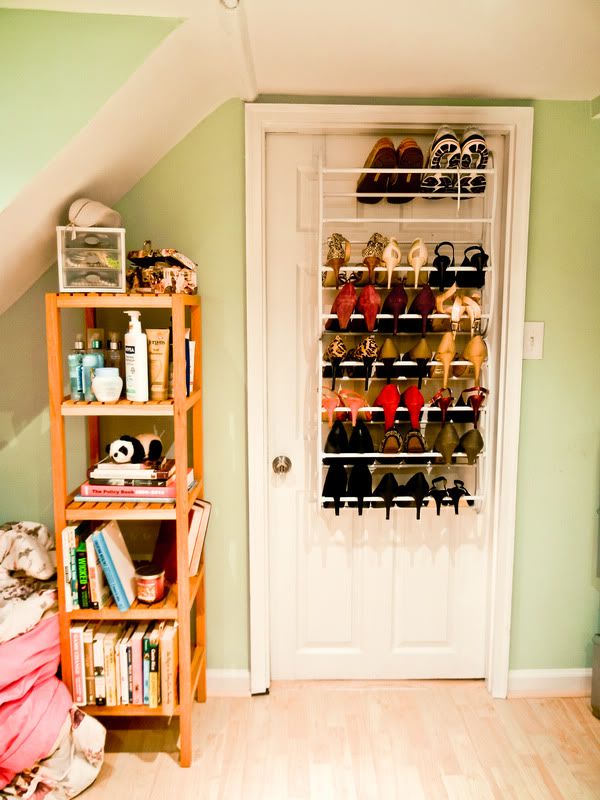 The studio didn't come with a closet, so I had to purchase this temporary wardrobe from Walmart so I could hang my clothes. I'm going to get
this wardrobe from Ikea
, which matches the rest of my Aneboda bedroom furniture. No closet also means no space for shoes, so I got this super handy over-the-door shoe rack. That door leads to the laundry room and is hardly in use, so it was the perfect spot for the shoe rack.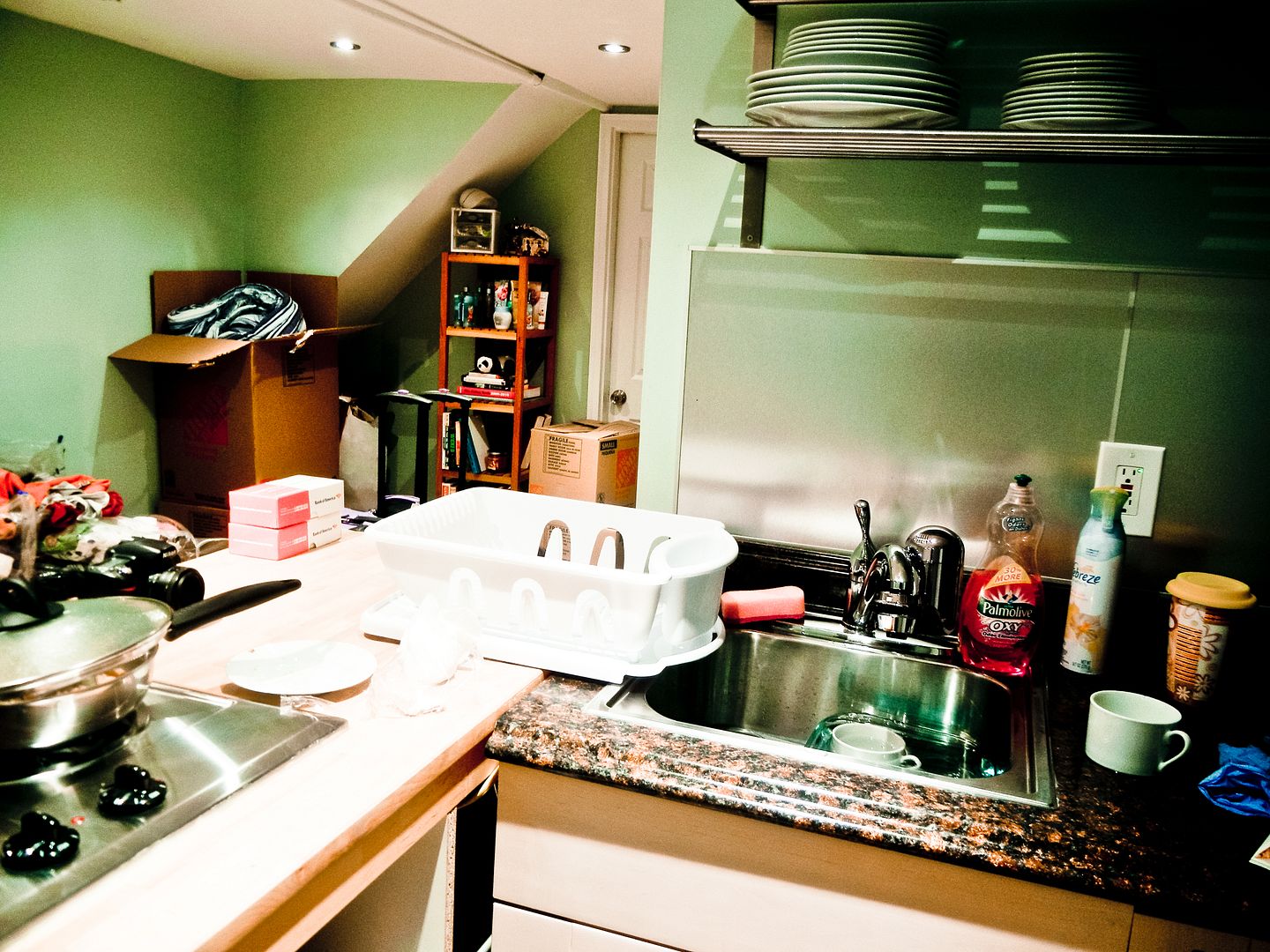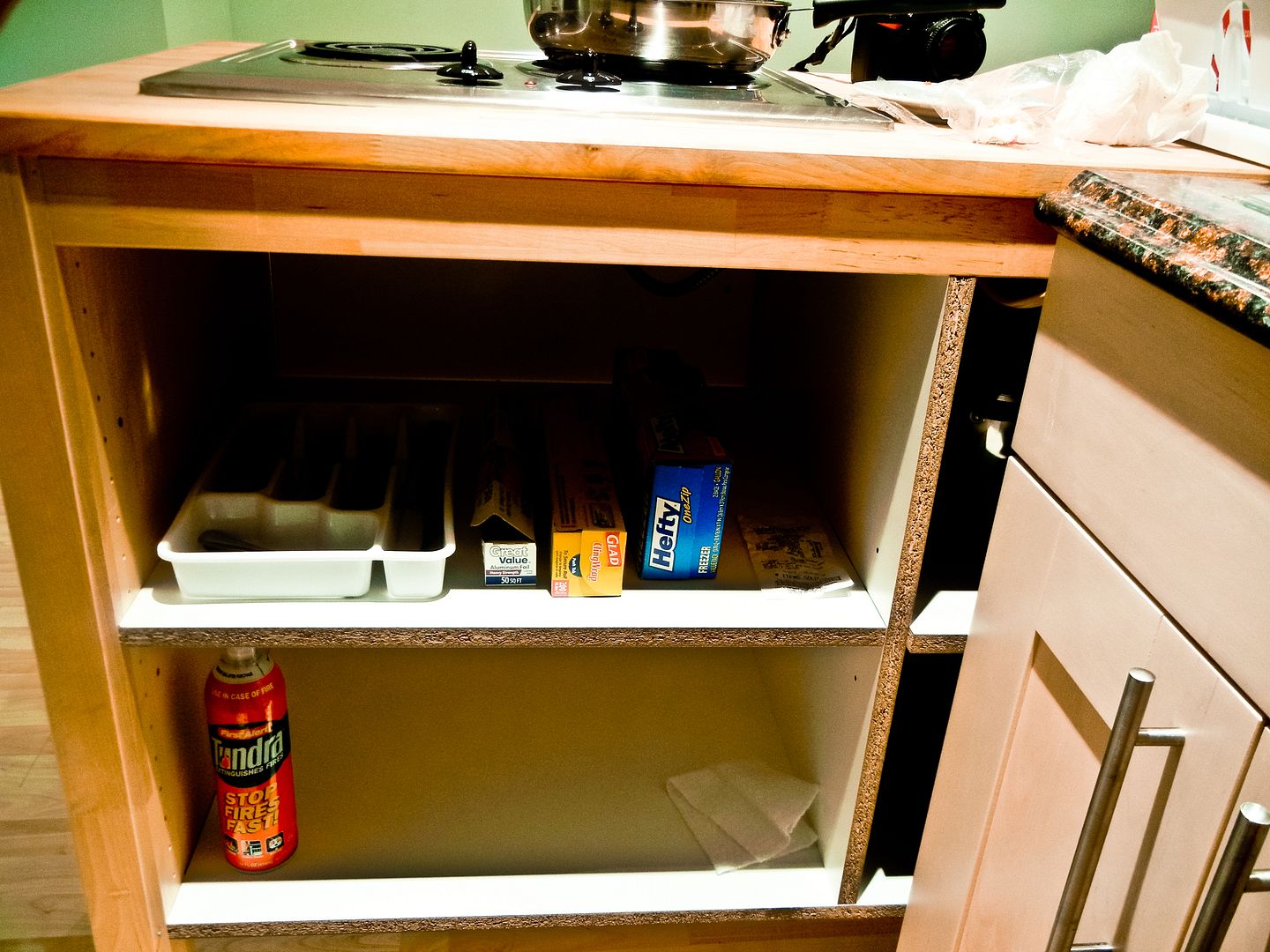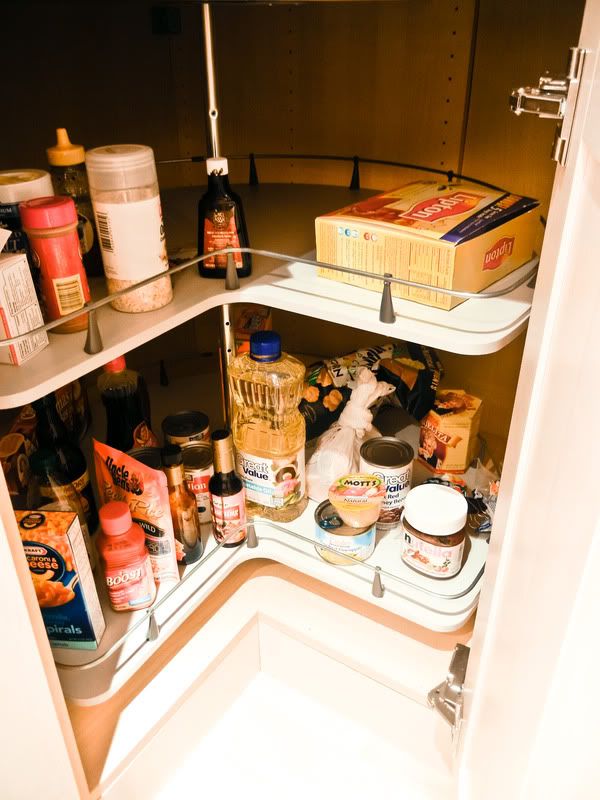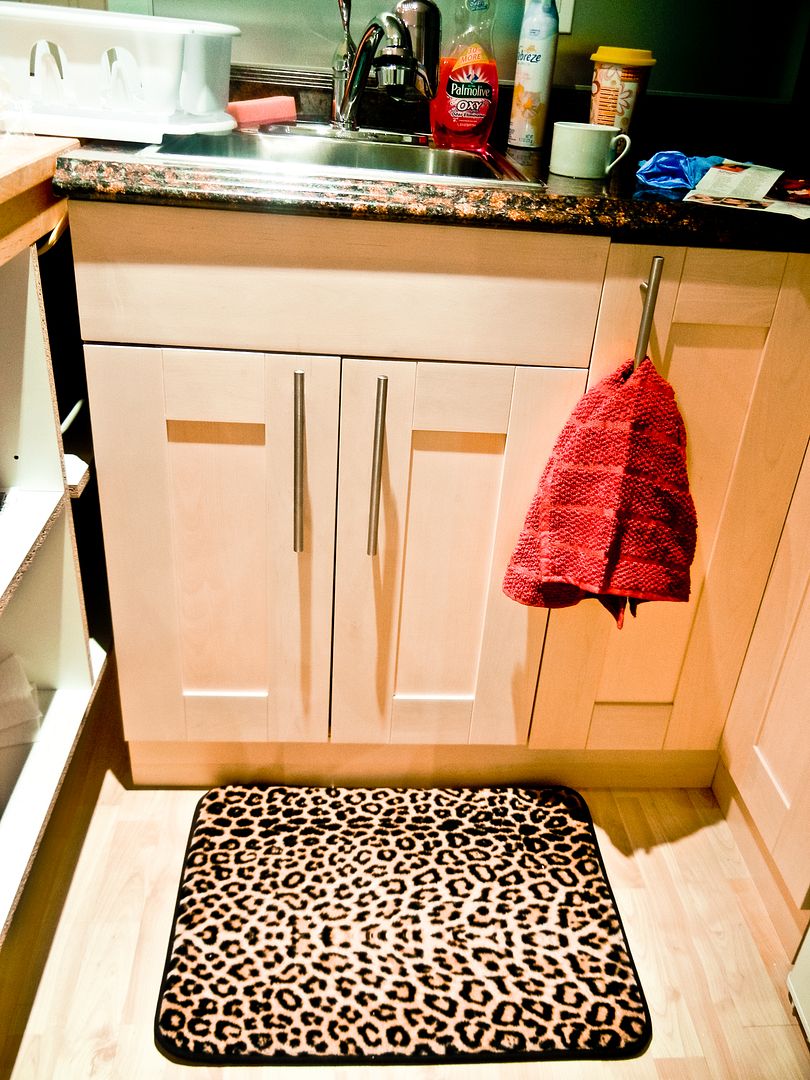 The kitchen came with those great built-in racks and the frosted glass back splash. I put my plates and cups up on the racks, along with my dish rags and oven mitts. The kitchen didn't come with any drawers and only one cabinet, so I keep silverware on the shelves under the range. There's a Lazy Susan in the cabinet, which makes it easy to get to things. I bought that kitchen mat at Walmart. It's actually a bathmat, but it's made of memory foam, which is so soft and cushiony. I stand in that spot for long periods of time (because the kitchen is so small--there really isn't the room to move around) so it's nice to have the memory foam.
Getting to work is SO MUCH EASIER now that I'm commuting from DC and not from Laurel, Maryland! And I'm really enjoying the quiet time alone. Sigh...so nice! I won't be able to entertain large groups, but I do have a great barbeque space out front that will be PERFECT for a summer fish fry. And now that I live in the city, I don't anticipate spending much time at home anyway. I want to explore all the different District neighborhoods, starting with H Street Corridor, which is literally a few blocks away. The space wasn't anywhere near being done when I took these pics--I'd only been in the apartment five days! I've been there for 3 weeks now, and it's starting to look more put-together--I'll post an update on the studio soon...
Little Miss Knight