Last week's barbeque ribs made me feel pretty confidant about trying new recipes, so I tried another one this past weekend. It was kinda my own concoction. I was inspired by a honey mustard chicken recipe I got from Q's mom. I used her glaze from that recipe on some tilapia, and it turned out pretty good. I paired the fish with garlic-sauteed spinach! To complement the flavors from the glaze and the spinach, I added lightly-seasoned white rice.
Honey Mustard Glaze
1/2 cup honey
1/4 cup mustard
2 tbsps lime juice
1 tsp salt
Scotch bonnet peppers (to taste)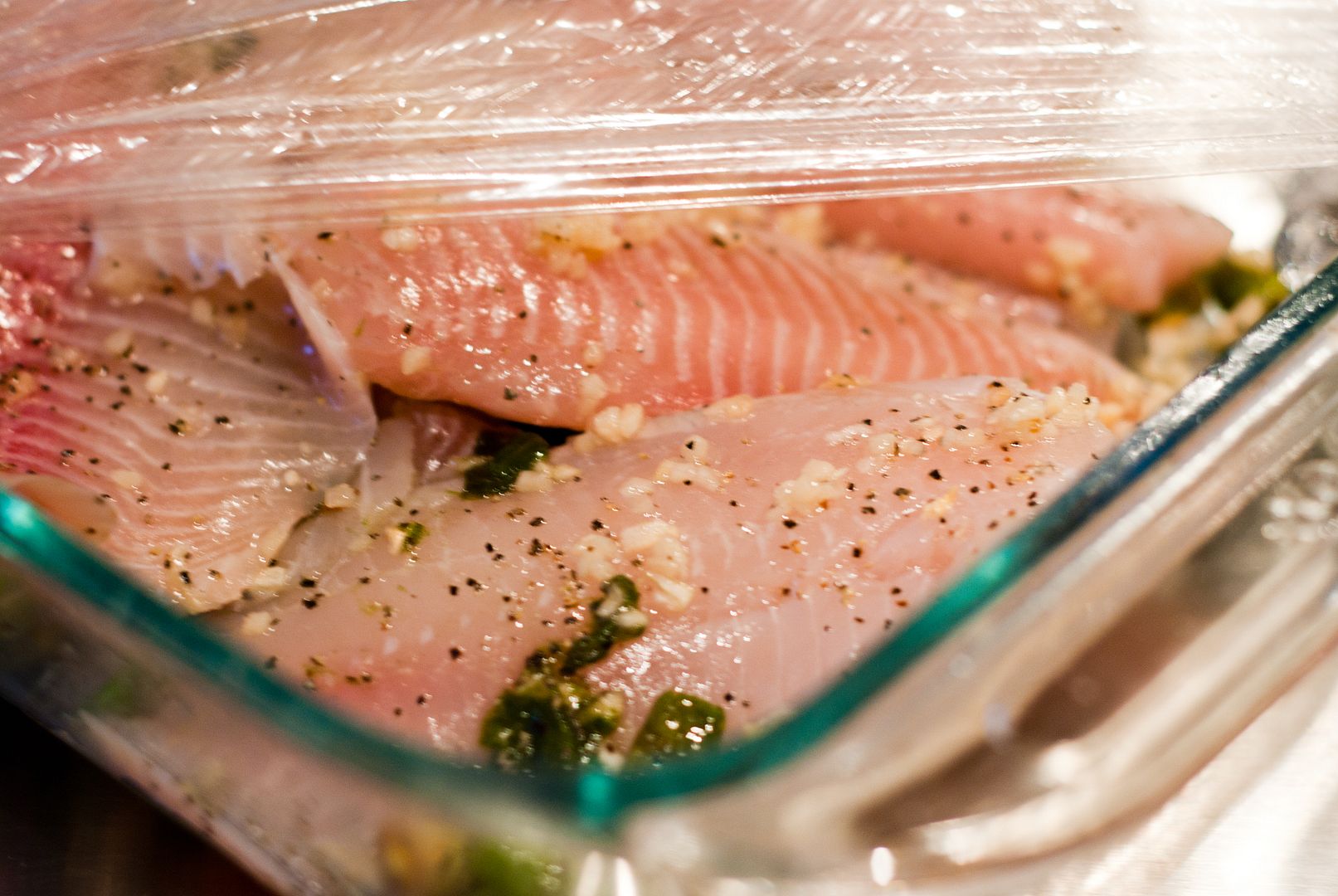 I mixed the glaze first and then put it to the side. I used salt, black pepper, scotch bonnet peppers, scallions and garlic to season the fish and put them into a glass baking pan with some vegetable oil. I baked the tilapia at 400 degrees for 20 min. I poured the glaze on top of the tilapia and then let it cook for an additional 20 minutes at a lower temperature (I think 300). I didn't want to overcook the fish--that's always such a deal-breaker on Top Chef.
In hindsight, I would have poured off the "juices" from the tilapia before adding the glaze. The glaze didn't get very sticky because all the juice in the pan diluted it. I also could have pan-seared the tilapia first, then put the pieces into a pan covered with the glaze, and broiled the fish at a high temperature until the glaze had set. I'll try one of those options next time.
I love sauteed spinach. This was my first time making it myself. First I made my own garlic-infused oil by sauteing some minced garlic in a pan with oil until the garlic was brown. Then I removed the garlic pieces and sauteed the spinach in the garlic oil until they just started to wilt. It doesn't take very long to do this at all. Just note that what seems like a lot of spinach at first isn't really that much once it's sauteed. I used about 1/2 a bag of spinach to make one serving, so plan accordingly. I seasoned the finished spinach with Adobe Salad & Vegetable Seasoning and some black pepper.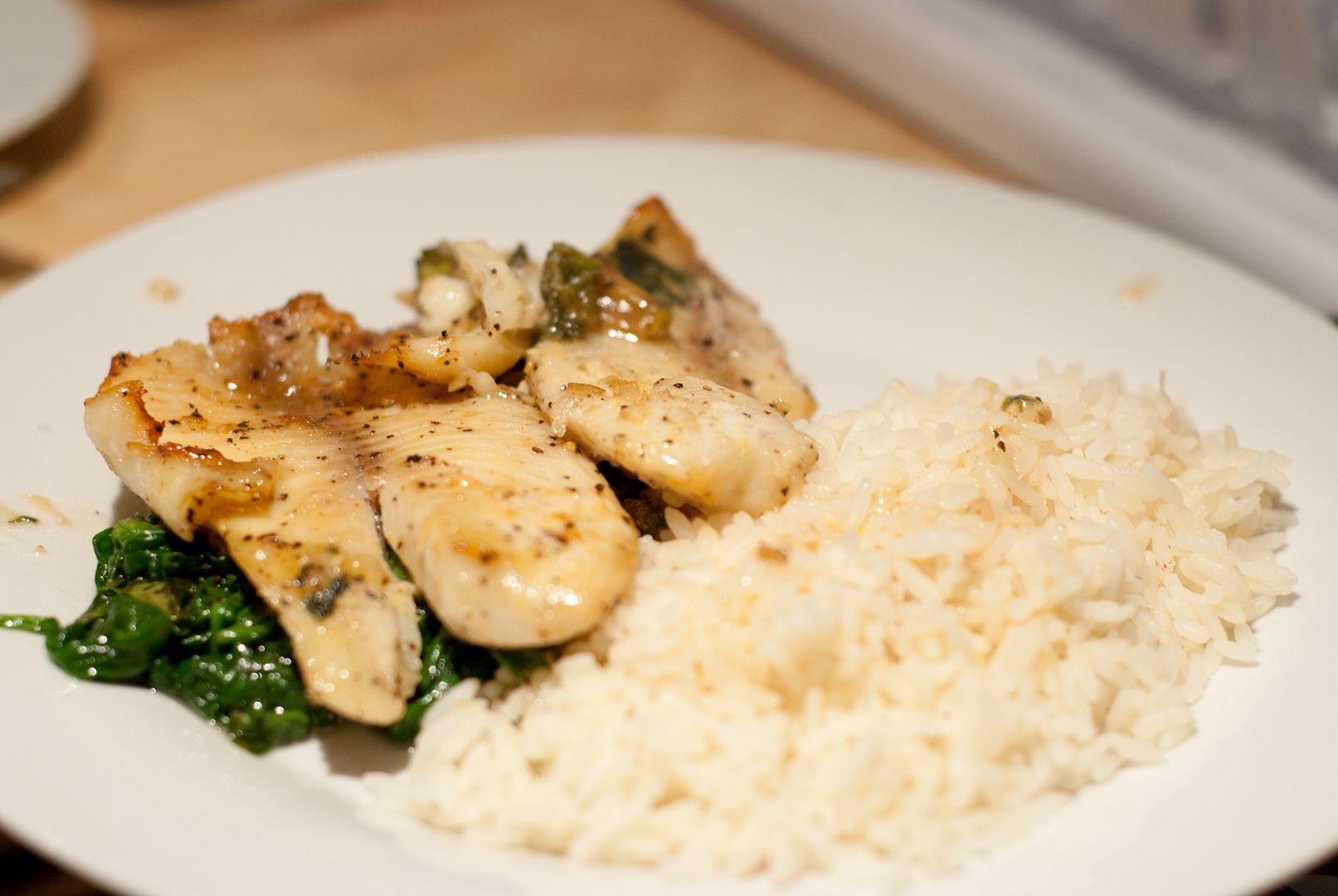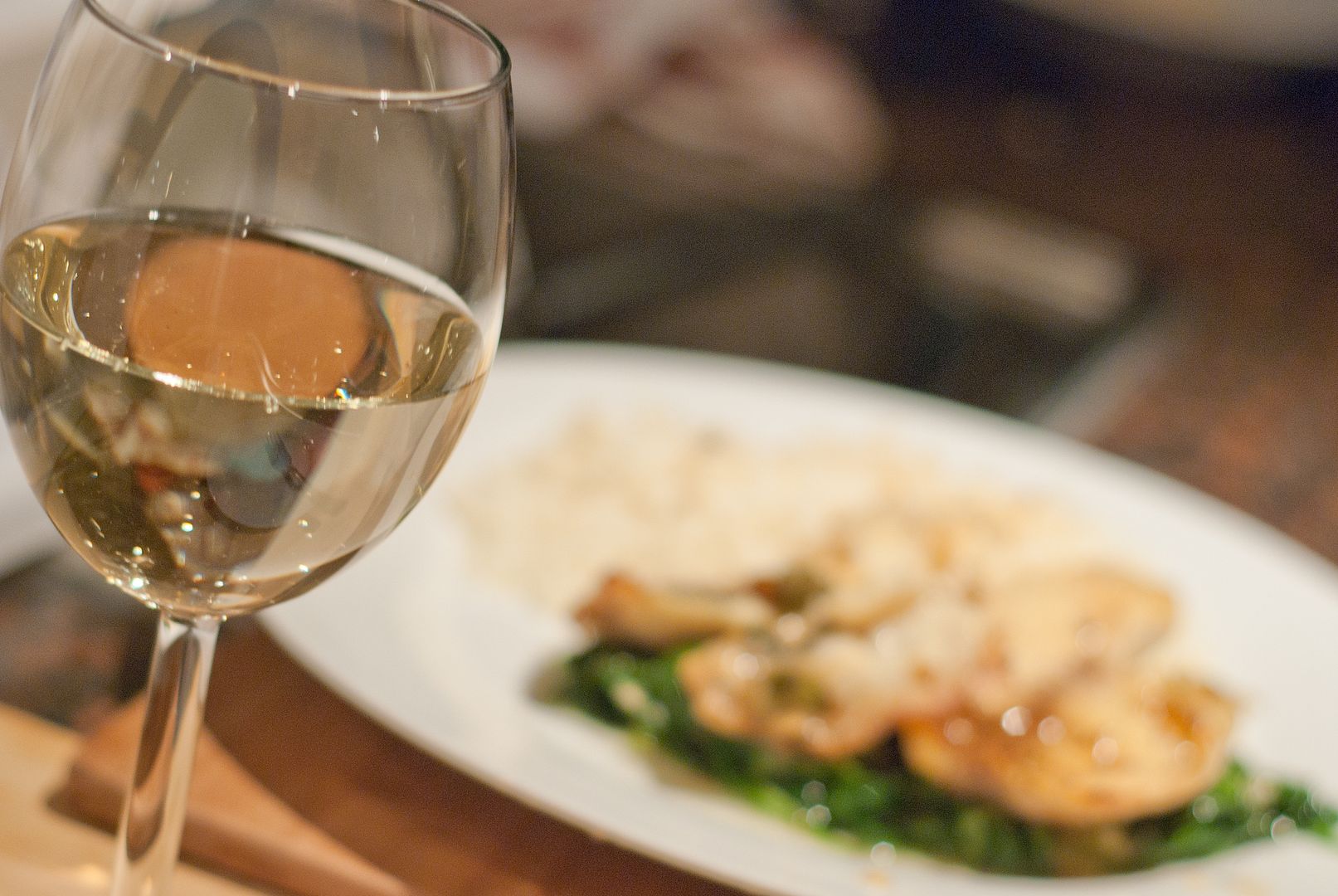 Everything turned out pretty good. Another edible meal! I congratulated myself with a glass of Gavi. Nice

Little Miss Knight