My bathroom in my last apartment was HUGE. I had an enormous tub, plenty of space under the sink, drawers, a linen closet with 4 or 5 shelves, a medicine cabinet...ample space for all the STUFF I'd acquired and all the products I'd hoard. It was perfect! As a
hair blogger
, I collect A LOT of random products, and my old bathroom gave me lots of room to stash stuff.
Not so in the new place.
My new bathroom has no drawers, no linen closet, no medicine cabinet. I don't even have a bathroom counter. There was a white shelving system put in by my landlord, thankfully, but that was the only storage in the bathroom when I moved in. To add insult to injury, the bathroom is already cramped, so I had to find a way to add storage without adding bulk. Super difficult.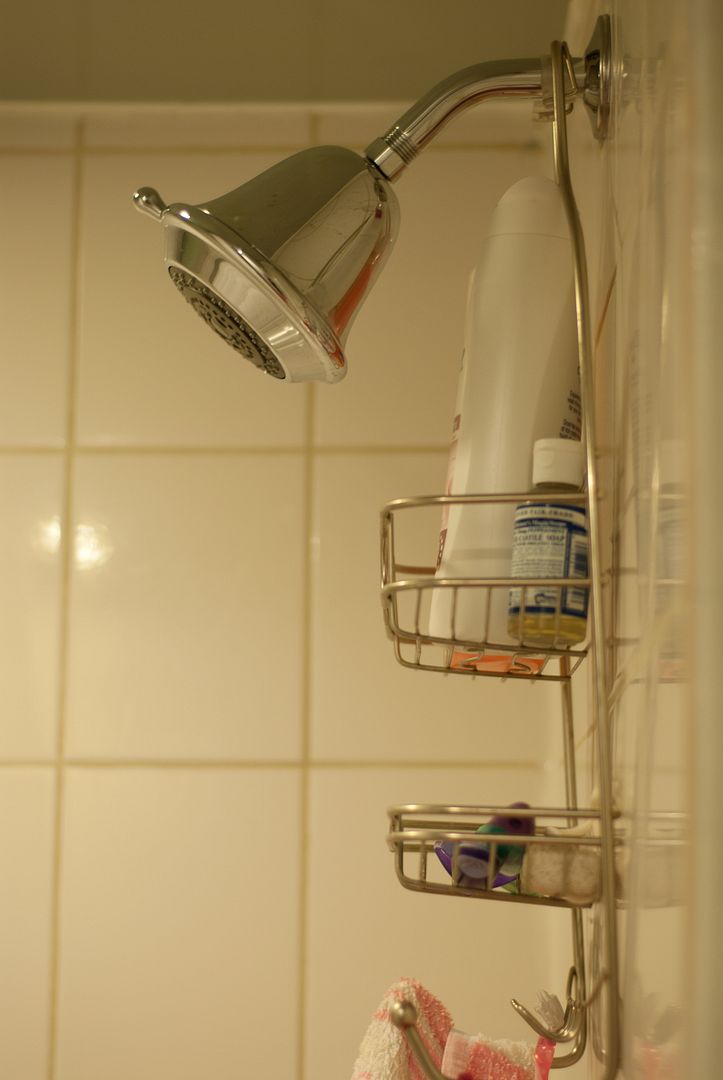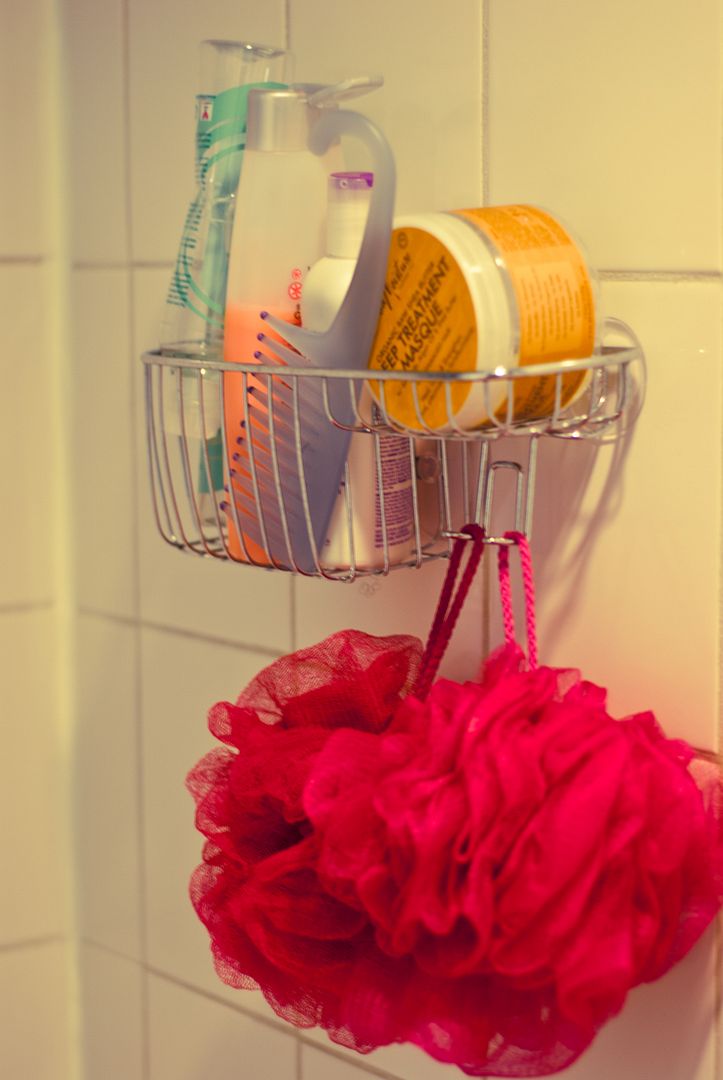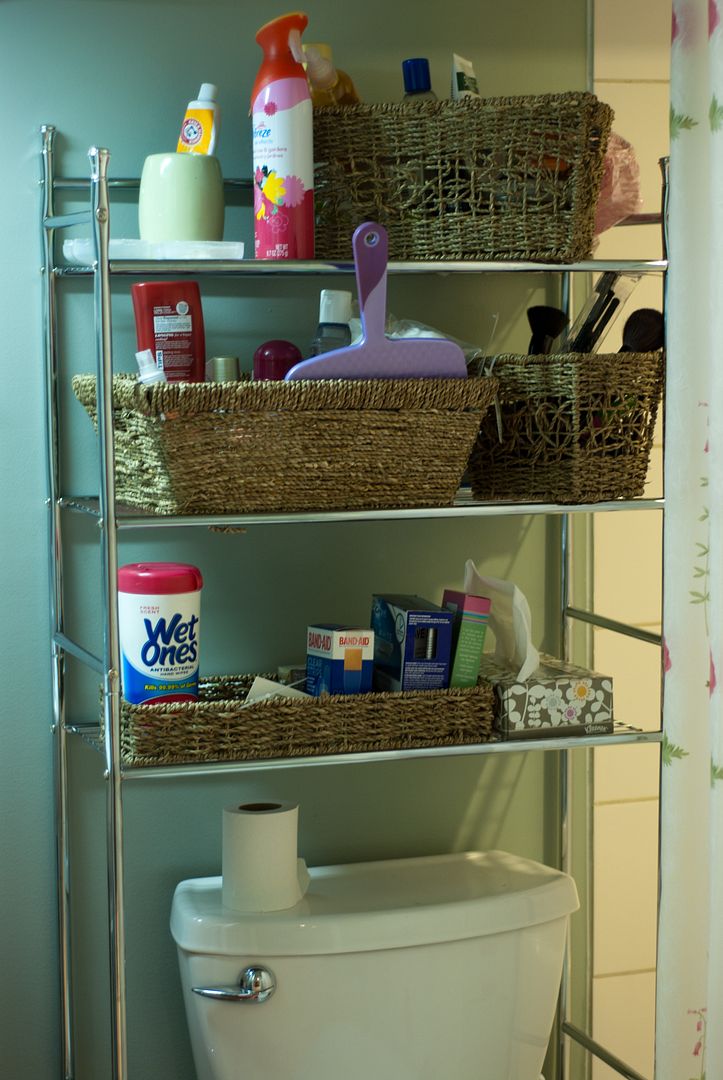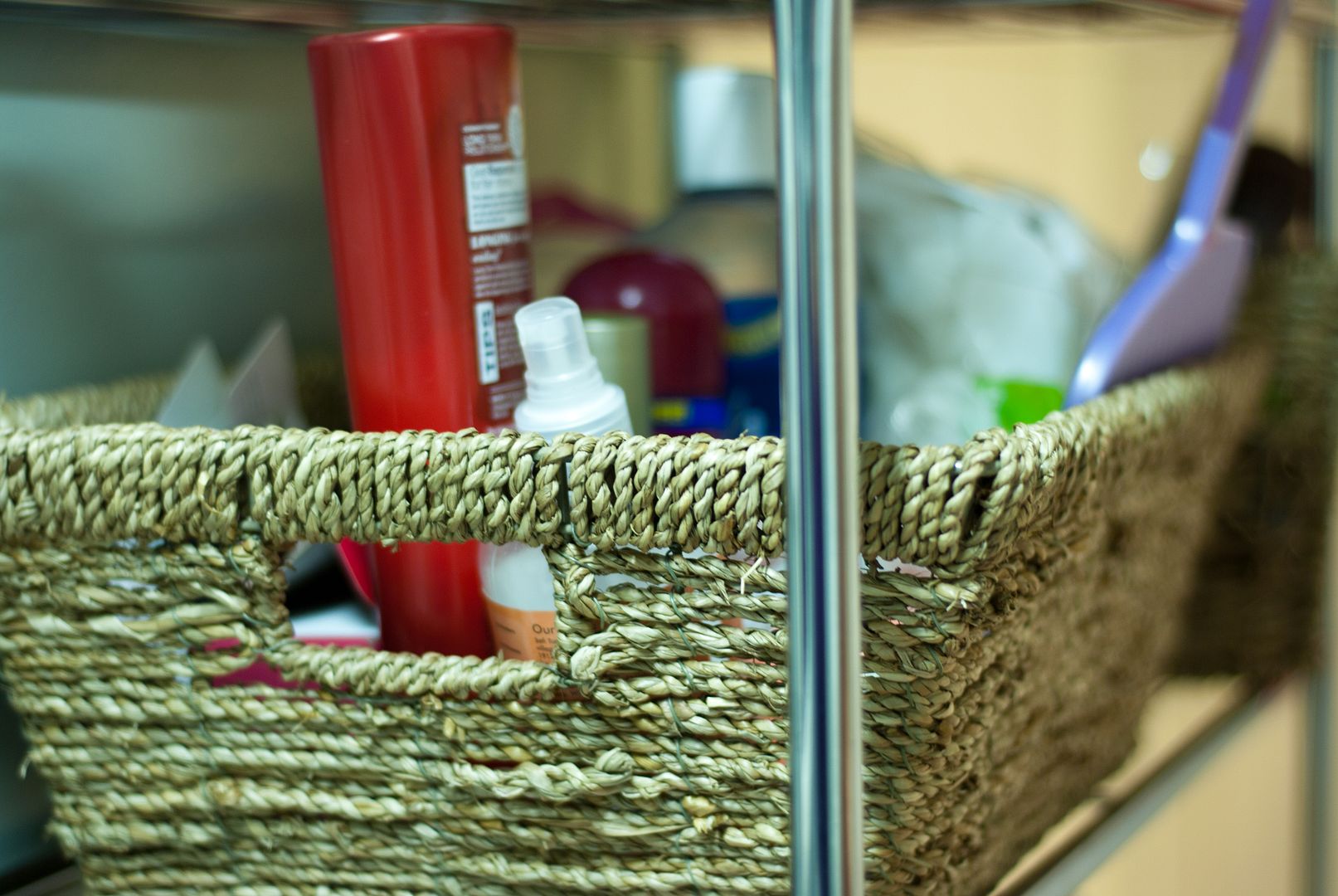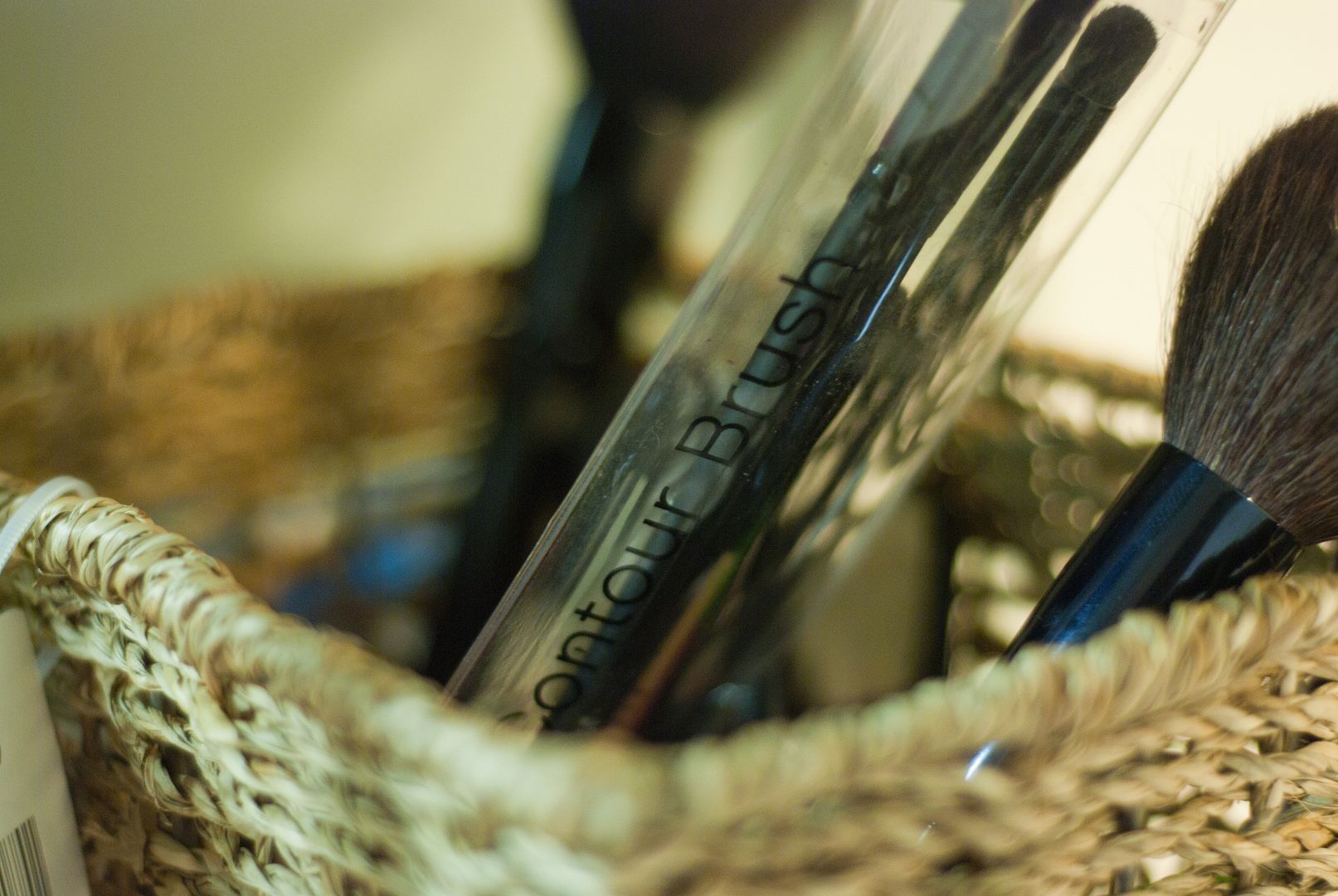 I put up my shower caddy from my last apartment and added another one on the side wall of the shower to hold all the products/tools I would ever need while washing my hair. I also purchased an over-the-toilet organizer from Walmart to hold everything that had once been in a drawer or in my medicine cabinet. To organize the different products and keep tiny things being all over the place, I bought a few grass baskets, also from Walmart--they're both decorative and practical.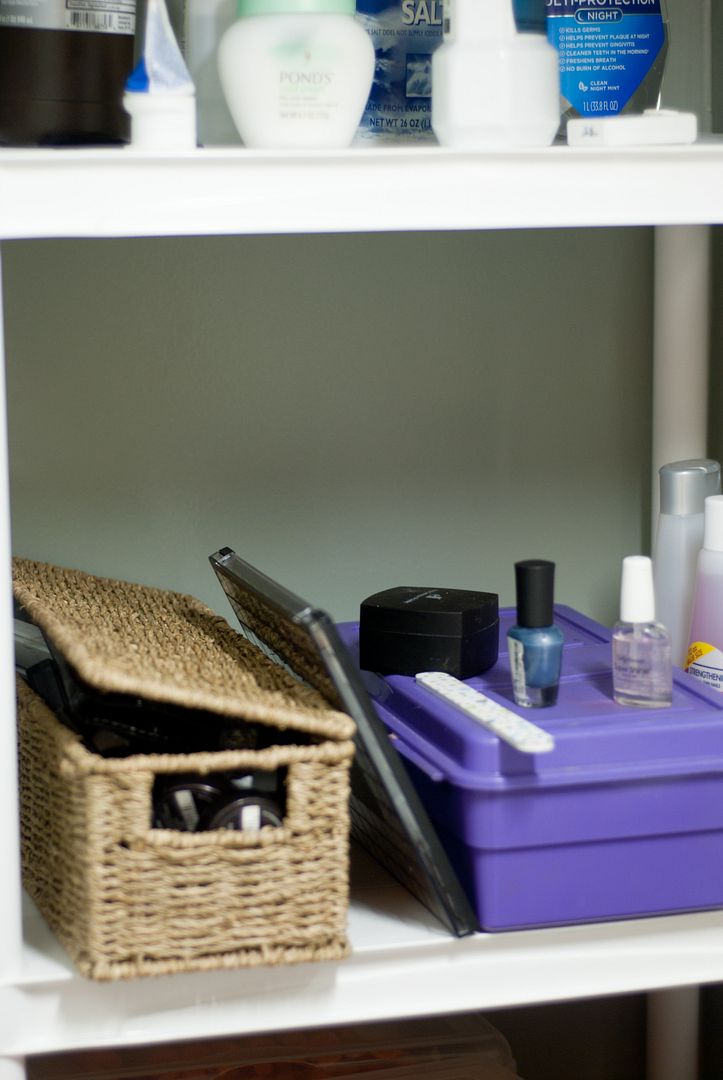 I bought a few more of the baskets to put on the shelves that my landlord had put in the bathroom. I use that space the same way I used the space under my sink and in the linen closet. I put extra toilet paper and and *ahem* lady products over there. I also have a basket for my combs, blowdryer and flat iron and another one for my makeup. The plastic bins that hold my rollers and nail polish also call that area home, and I bought a bucket to hold cleaning supplies, which sits on the bottom shelf.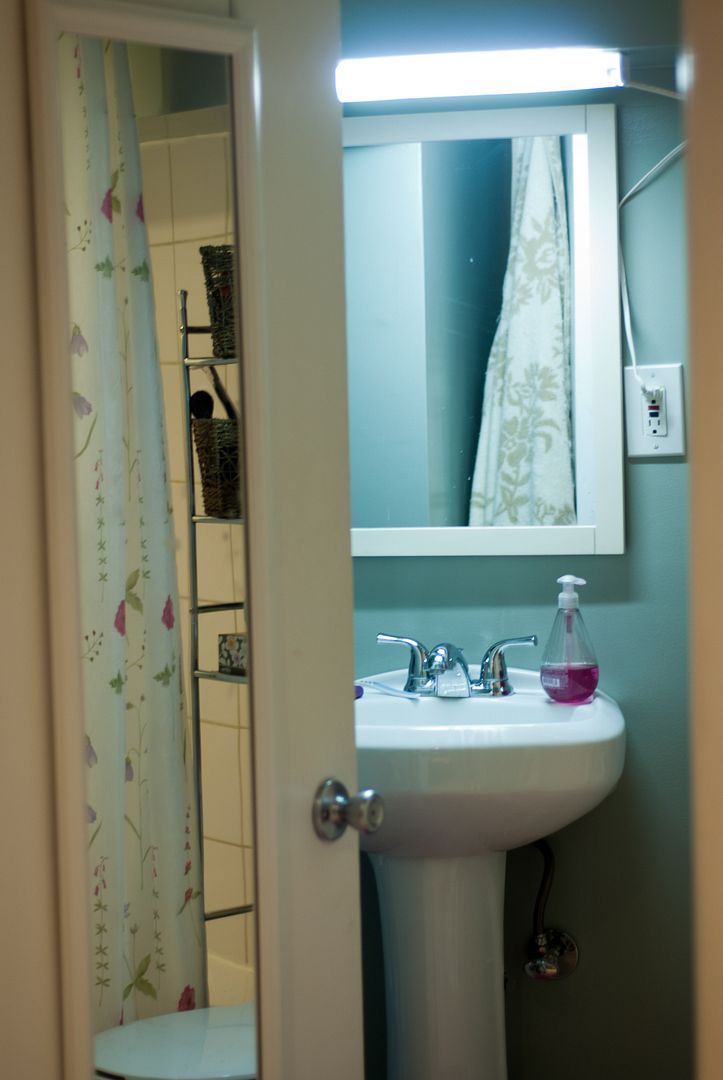 The finishing touches in the bathroom were a full-length mirror, which I hung over the door on the outside, and a makeup light for over the vanity. Quentin is super handy! He got the light for me and put it up. Such a sweetie :)
Little Miss Knight